Tech is magic
The Flight Experience
Bringing together the sensations of sailing and flying, SeaBubble is giving you the chance to experience a new kind of transport, as light as a bubble gliding over the water. Say hello to the comfort of a unique way of travelling, flying above the water with complete stability and in silence, with respect for nature and in harmony with the environment. No noise, no waves, no emissions.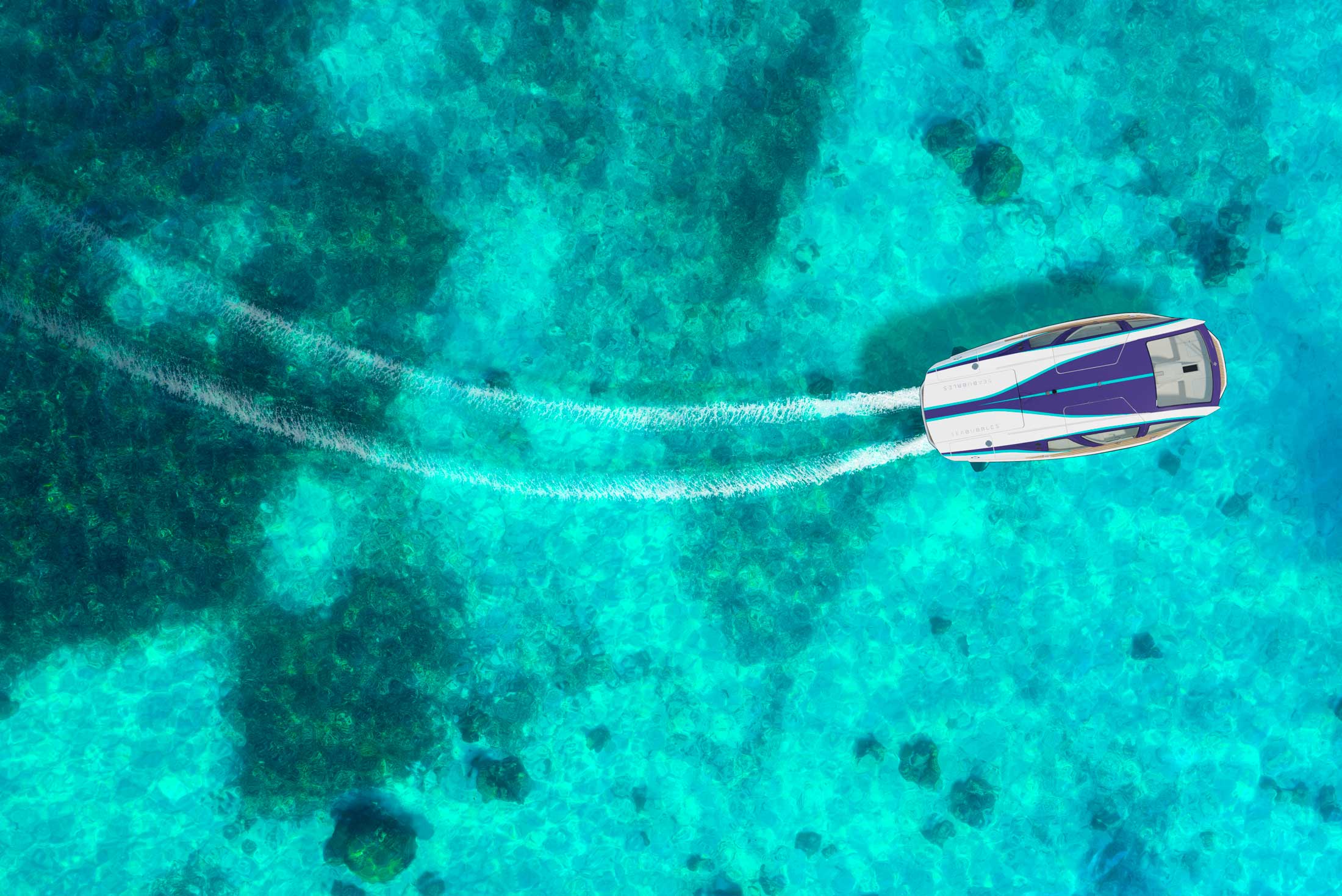 THE FOILS: LIFT AND STABILITY
Inspired by aviation, the foils, submerged shaped wings, do not create any waves and their movement through the water generates a lift force. Their high-performing stabilisation system, at the cutting edge of research, balances the SeaBubble and ensures safety and comfort. The flight is controlled and every rocking movement is detected and corrected to ensure perfect stability for the entire length of the journey. Controlling the phenomena of roll, pitch and yaw is a mechanical science born out of aviation and adapted to the nautical world, offering users a level of comfort that is unique in waterborne transport. The foils reduce wetted surface area, helping to optimise the on-board power.