Lifted by self-stabilising foils and powered by electrical energy generated by a hydrogen fuel cell, the SeaBubble is a real convergence of innovation, the only one of its kind in the world, drawing inspiration from the nautical, automotive and aviation industries.
Synergy of High-tech industries
Aerodynamics and navigation system borrowed from the nautical industry. Interior design and roof inspired by the automotive industry foils originating from the aviation industry. To enter a SeaBubble is to step inside a capsule of innovation. The cabin enables passengers to ride comfortably in all seasons. The foils ensure a feeling of stability unmatched in waterborne transport.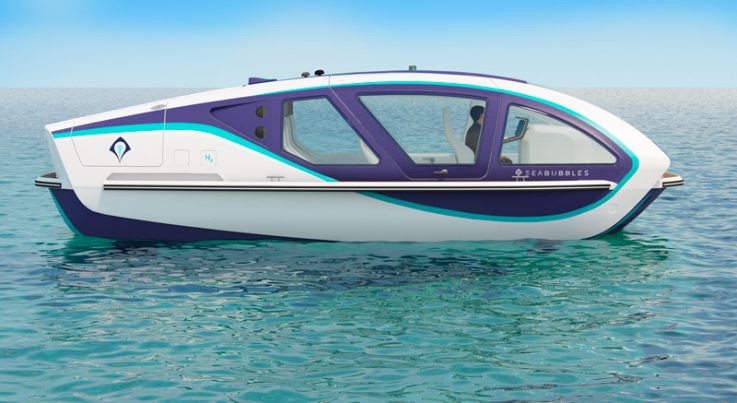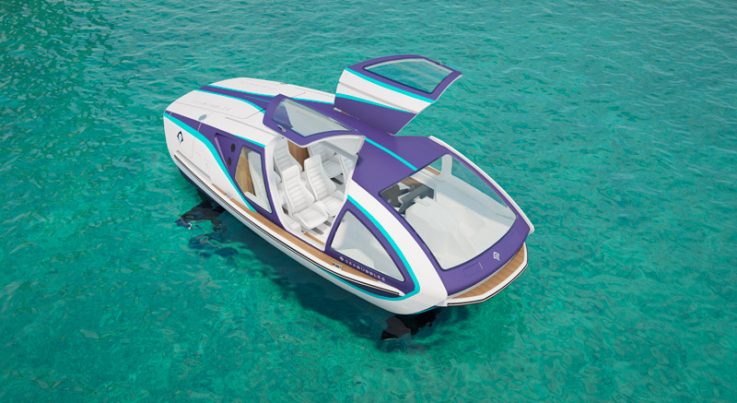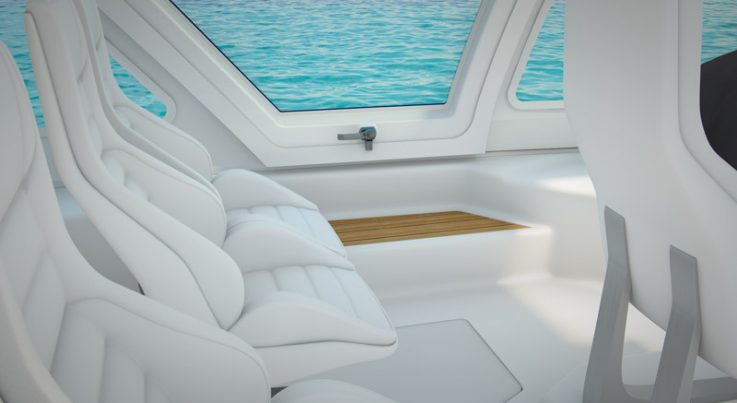 The interior design and the roof are inspired from the automobile industry. The capsule offers comfort in urban and inter-urban commuting thanks to its cabin, protecting 8 passengers and their hand luggage from the weather changes. A fluid, ecologic and engaged alternative to road transport.
The foils come from the aeronautic industry. The SeaBubble is lifted by a combination of "Inverted T-foils" which insure stability and a sensational navigation. Controlling the phenomena of roll, pitch and yaw is a mechanical science born out of aviation and adapted to the nautical world, offering users a level of comfort that is unmatched in waterborne transport.
The foils reduce wetted surface area, participating in the optimization of the on-board power.
Aucun contenu pour ce block
Flying mode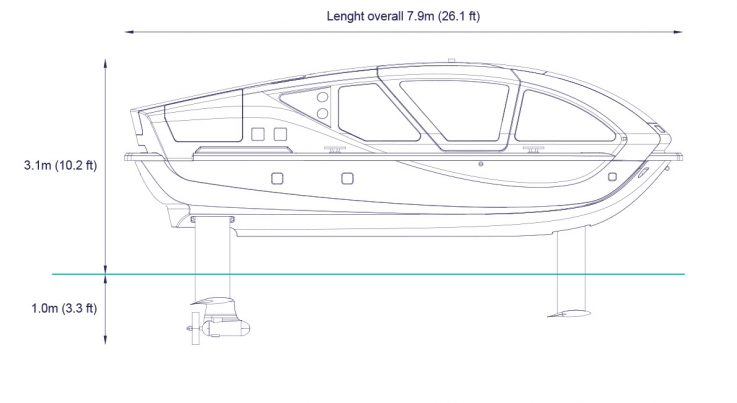 Archimedean mode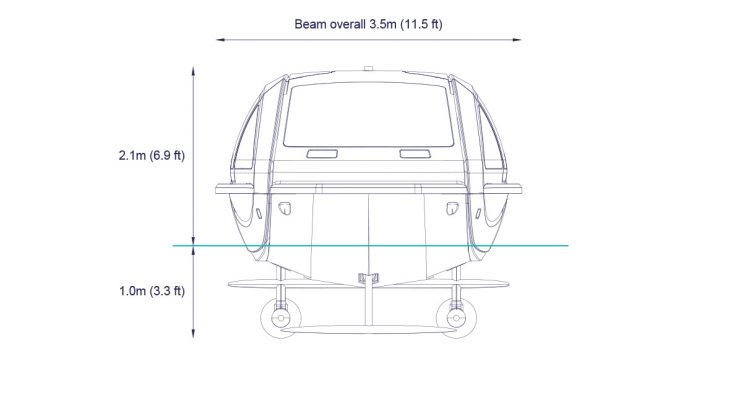 DIMENSIONS

Lightship weight: 3.1 t  –  Length overall: 8 m 26 ft  –  Beam overall: 3.5 m 11 ft

Flying mode 

Draught: 0.6 m 2 ft  –  Air draught: 3.1 m 10 ft

Archimedean mode 

Draught foils up: 1 m 3 ft  –  Draught foils down: 1.9m 6 ft

Archimedean air draught: 2.1 m 7 ft

     

RATING

Categories C & D 

Max Beaufort: Force 4

PERFORMANCE

Cruising speed: 18 knots (35 km/h)

Range: 45 nautical miles

H2 autonomy: 2.5 hours

Battery autonomy: 20 mins

TECHNICAL DETAILS

Hydrogen: 7.2 to 10 kg at 350 bar

Engine power: 2 x 45 kW

Battery capacity: 22 kWh (Lithium-ion NMC)

Composite fibre hull

Carbon foils

REFUELLING AND CHARGING

H2: onshore

Fast charging 

Standard charging

STANDARD FEATURES

Fly-by-wire system

Depth/speed/temperature sensors

Chart plotter  –  Self-draining cockpit

Ventilation system, AC, heating

VHF & AIS Class B

Forward scan transducer  –  Wiper

OPTIONAL FEATURES

Personalisation exterior design

Audio system

High-quality seats

Window tint