Our Bubble is the most compact electric model ever created by SeaBubbles.
Suitable for mobility, sightseeing and leisure.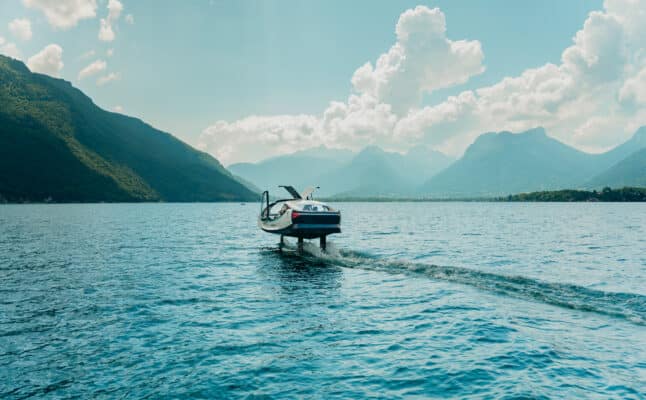 "Imagine splitting the water and gliding along, silently, without vibration".
Designed for 5 passengers, our uniquely designed Bubble sails at 12 knots (22 km/h).
Thanks to its automated flight system, the boat balances itself naturally. All you need is a regular boating license to pilot it with ease!
This foiler has the fastest take-off on the market. At 6 knots, the hull leaves the water and moves into flying position in just 3 seconds. This boat is ideal for low-speed areas requiring minimum disturbance to the water surface.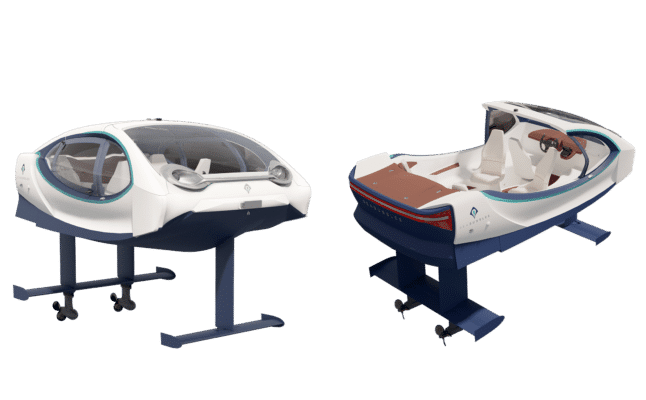 Available in two versions, the Bubble is available as a closed model for all-weather sailing, or as an "open-air" convertible for panoramic viewing.
100 kg of CO2 saved per hour of sailing
90% savings on operating costs
4 passengers + pilot
With more space and better performance, our 6- to 12-passenger Smart Bubble is ideal for water-taxing services, urban travel or as your exceptional pleasure craft.
Combining the sensations of navigation and flight, SeaBubble offers a new transportation experience in harmony with nature and the environment.
Ideal for rapid transfer services in the heart of congested urban areas.
Imagine crossing Lake Geneva, Dubai Bay, Sydney Harbour or sailing the River Thames without noise or environmental pollution! All in the comfort of a unique way to travel: flying over water.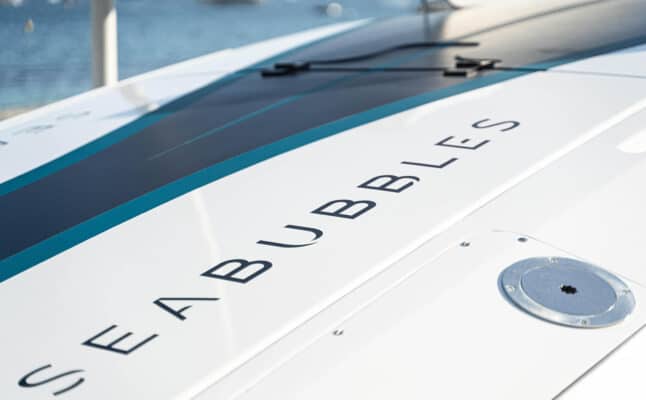 The 6 to 12-seater Smart Bubble is enhanced by retractable foils and equipped with our latest electric or hydrogen technologies. A high-performance flight stabilization system balances the SeaBubble for smooth, roll-free, spray-free sailing.
Sails at 16 knots (30 km/h)
Hybridizable via a hydrogen fuel cell to extend range and reduce dockside recharging time.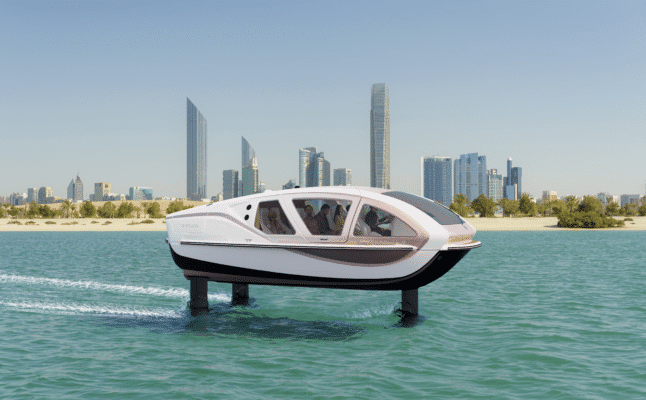 To meet the challenges of today's low-carbon world, we're launching the UAE limited edition: X-Pearl.
A blend of heritage and innovation, it celebrates the heritage of the pearl of the United Arab Emirates, laying the foundations for a new world, together.
Foils : lift and stability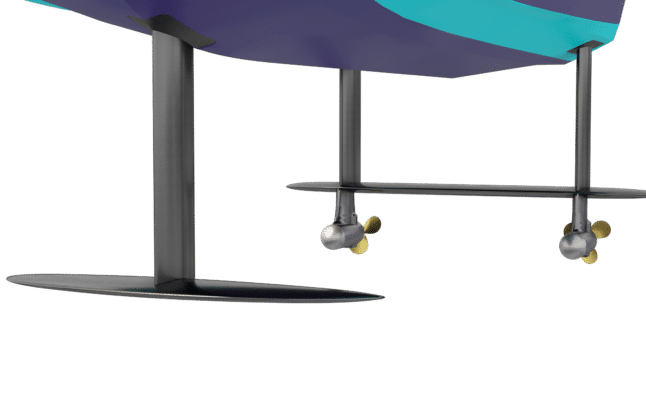 Inspired by the aviation industry, foils, or submerged wings, generate a buoyant force called lift. They enable boats to rise above the water, drastically reducing the contact surface: they do not create waves.
Flight is controlled, and every rocking movement is detected and corrected to ensure perfect stability throughout the voyage.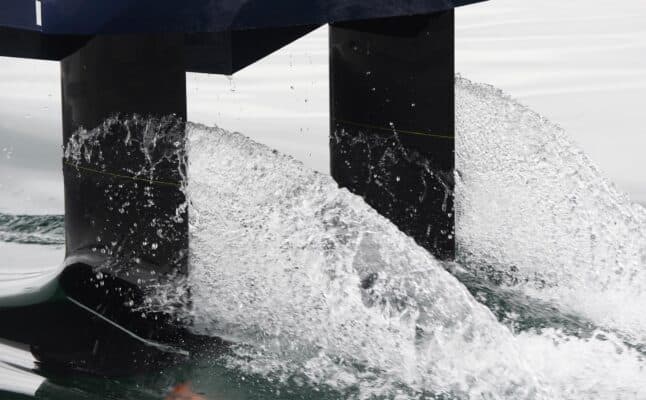 Mastering the phenomena of motion, pitch and yaw is a mechanical science derived from aviation and adapted to the nautical world, offering users a level of comfort unique in the field of waterborne transport.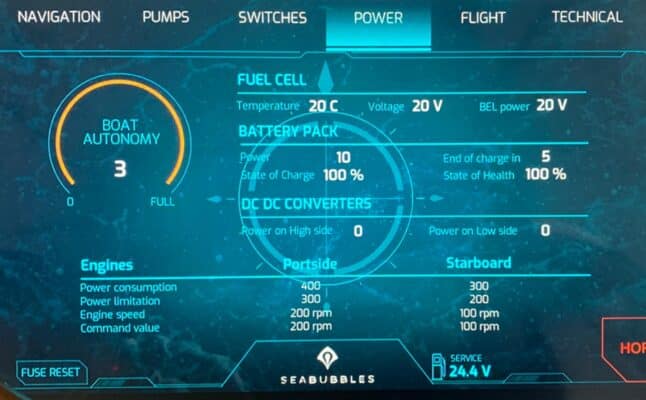 As complex systems, SeaBubbles are governed by an internal intelligence that enables them to automatically regulate flight and on-board energy. SeaBubbles engineers determine the rules to follow in terms of safety, optimized energy consumption and flight requirements to make the experience reliable, magical and unique.